I am so happy to be back this month for Pick 3 hosted by PAWstively Teaching and Inspired Owl's Corner. I totally flaked last month, I can't even tell you what happened. The 3rd of March just some how disappeared.
So, I love teaching art! It's one of my favourite subjects. I love when little firsties can make something amazing that they are super proud of. In art this month I want to focus on famous artists.
I love this Monet activity. Painter's Tape, paint and a thumb. What an easy way to make a work of art! I love it!
This pin takes you to the blog Art Projects for kids. It gives you step by step instructions to make your own Monet "Waterlilies" painting.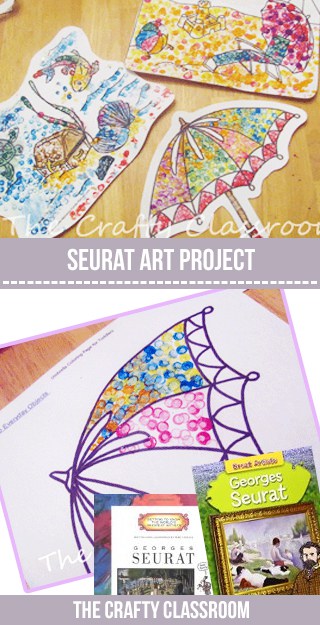 This is another great art activity. Simple but so effective. Using the eraser of a pencil to dab paint on to the picture. Pointillism at it's finest.
Thanks so much for stopping by! Make sure you hop pack next month to find 3 more great art activities to do with your students.